About Us : B2B communications specialists

technology marketing and communications focus

offer exceptional marketing and communications services > for B2B clients in the high tech and professional services sectors. From helping to define strategic marketing direction to tactical implementation of those strategies: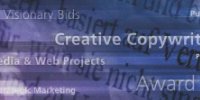 deliver creative, innovative and highly professional campaigns> carefully orchestrating each and every marketing campaign and communications project, to ensure consistent and powerful communications. 
based in Leicestershire - operate globally > providing strategic business planning and marketing communications services for technology and innovations companies in the UK, Europe and the US. We make sure your strategic foundation is solid before you embark on your communications programme - saving your face and your pocket in the long run.
a blue-chip high-tech portfolio > that includes work for GI Solutions Group, GI Insight, Open-Xchange, integrc (now part of EY), Grayce, Steria, Capita IT Services, SAP/IBM, Siemens, Panasonic, Experian, Motivity, Truelog and many more. And, work for leading digital agencies who service the technology sector:
aardmaan : established in January 2002
helping you > get closer to your customers and your market
Create strategies that achieve business objectives
Develop tactical communication elements that deliver results
Communicate clearly and effectively with target markets
Promote and market new offers, products and services
how we work ...
a strong working relationship > combined with a creative and pragmatic approach is fundamental to our success:
relate
We work closely with you to understand your business, your objectives, and your customers business.
ideate
We research, evaluate and think through every aspect of the project - generating innovative and practical ideas.
create
We develop and mould the ideas to create material that makes an impact.
With one aim - to help you build strong customer relationships and win more profitable business.
Portfolio >
Our portfolio covers a wide range of media, from traditional brochures print to digital media, including video, websites, landing pages, and social media for blue-chip technology and professional services companies, including:
Open-Xchange
Steria 
Siemens 
Extreme Networks 
Capita IT Services
Slimstock 
Siemens Energy
Experian BI
Lower My Bills
Intermec 
Hallam Internet
 ... and more