A year on twitter for aardmaan
Published February 8, 2011 by Gillian Hunter
Couldn't let this day go unmarked. Its a year to the day since we embarked on our journey with twitter. Has it been worth it? I think so!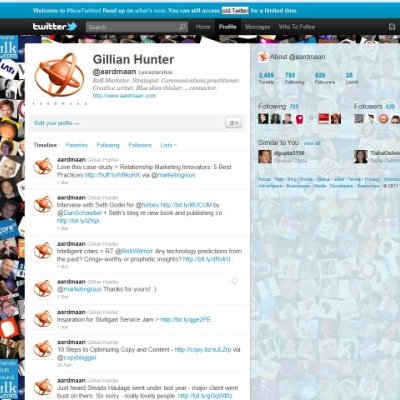 Have had conversations with some wonderful people - and learnt loads of new things.
Still plenty to learn  about twitter though. Probably don't use it as fully as we should. There's no doubt its a commitment in terms of time, effort and thinking.
It did distract me from doing my blog posts. However, am committed to get back into blogging - as I really enjoy the writing process.
Saying that - I will need to keep my twitter updates going, as my new website will have a live twitter feed! 
Not sure whether we've embraced twitter - or twitter has embraced us, but it hasn't been a totally unpleasant experience.