Would you hand over your marketing budget : to one client?
Published May 5, 2011 by Gillian Hunter
Here's a question! What would you do if an important and valuable client asked you to do something you felt uncomfortable with? In effect, asked you to "donate" a quarter of your marketing budget to their cause? With no discernable ROI if you did!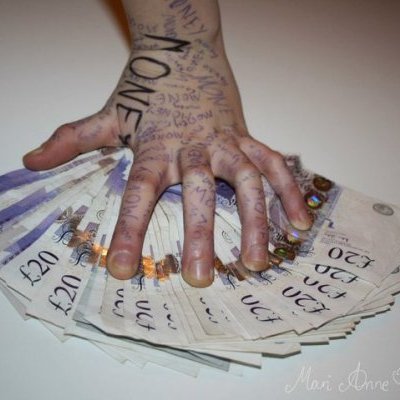 Interesting. With budgets slashed, companies are looking at ways to bolster resources, and suppliers are potentially a rich source of untapped revenue. Of course there is the carrot of more business down the line. However, that isn't guaranteed.
This is the story of a rather awkward client meeting > where a tech company was called into a meeting with a client they'd been working with for years. A strategically important client too. The project, which they'd been working on in partnership was nearing the end. It was a great showcase project and could be a springboard to similar projects in the sector.
However times aren't as good as they once were > the recession and budget cuts had put a squeeze on their client and the sector in general. There was a drive to cut costs and to find new and innovative ways to generate additional revenue streams.
You can just imagine the client situation: They'd be asking, how do we boost our revenues? Particularly in a market where our customers aren't willing to pay more and profits are falling?
One option is to get suppliers to dig into their pockets. But how? In this case our client was asked whether they'd be willing to "advertise" the partnership. At a price per annum. A not insignificant sum! 
How should the supplier respond? It isn't simply an issue of budget, they have a number of similar clients in the sector who are in a similar position.
If they promote one partnership, their other clients would expect similar support!  
The project would need to deliver a marketing RIO and meet marketing and business objectives.
Sure, the customer relationship was important. But, how would they manage client expectations without sacrificing a chunk of their budget?
It wouldn't end there - to get any return, they'd need to promote the partnership and get mileage out of it. Another chunk of marketing budget eaten up.
What would you do?
Support your client's request?
Find an alternative way to support your client?
Come to a compromise with your client?
Decline to support your client?
Has this ever happened to you - what did you do?
We'd be interested to hear your thoughts and views! Both sides of the argument would be great!
Give us your feedback via email and we'll publish your comments here.
Money Photograph courtesy of Mari Anne Westbrook