Global Service Jammin' in Leeds
Published March 16, 2011 by Gillian Hunter
Just 48 hours to change the world? If you had 48 hours to design a service that could transform your community - your city - the world - what would you do?
1236 people faced that challenge head-on in 60 locations across the globe last weekend, including people from Linköpin - Sweden, Stuttgart - Germany, Glasgow - Scotland, Seoul - Korea, Rovaniemi - Finland and Bogota - Columbia. Not forgetting Leeds in England.
As a result, 203 new service designs were created : phenomenal evidence of thinking, creativity and innovation in action. Amazing for a group of people who hadn't met each other before.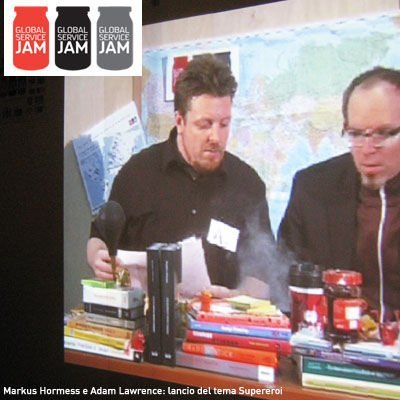 The event? Global Service Jam 2011 - or GSJ11.  In the organisers own words: "A service Jam is a cooperative gathering of people interested in service design.  It is there to encourage experimentation and innovation – participants come together without a team, without a service idea and are given a subject or theme to incorporate in their new-to-the-world service while meeting new people."
What a fascinating experience! I learnt a huge amount. Learning that I'll build on for years to come. Met some very talented and inspiring folk too!
Six Jam tips  - presented by the GSJ Global Council
Adjust expectations - focus on innovative, but self-contained ideas
Play, seriously - be playful, but play focused on your goals
Try new things - use new tools and techniques and share yours too
Doing, not talking - talking too much - maybe your ideas are too complex!
Co-create - "don't be a prophet, be a wise guide"
Dan't fall in love - be willing to throw everything away for the next idea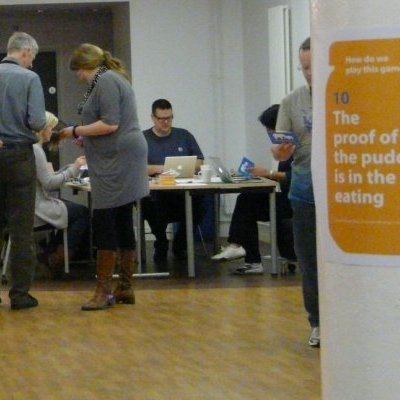 (Super) Heroes ...
Stunned silence filled the room when the theme was announced: (Super) Heroes - why in brackets? What do you do with that? We kicked into action with a brain-storming session, and the ideas started spilling out in random directions. This was going to be fun! A number of re-iterative brainstorming sessions followed and our ideas began to take shape.
Focus on a cause - for the good of the local community
This collective thinking resulted in three broad service categories: Environment, Crime and Social Connections. I opted to join the "Social" group. And from those small beginnings we started to craft our ideas into a service we called Vintage Home Making:
"The vintage home making service brings elderly heroes from the local community together to transfer their knowledge and skills to a younger generation. The elderly heroes are people who may have retired and have the urge to pass on their experiences through a series of workshops run locally. These workshops will cover skills such as baking, DIY skills, gardening, sewing, etc. These workshops are aimed at young people in the community aged between 18 and 30. The outcome is to bridge the knowledge gap between the generations, that may have otherwise have been lost, and bring together the local community."
A street safari - talking to the people of Leeds
A highlight of the event was the chance to interview the people of Leeds, which provided us with fascinating insights. People were incredibly generous with their time and enthuesiastic about what we were doing. A huge thank you to the people of Leeds who spoke to us and helped us with our service design project.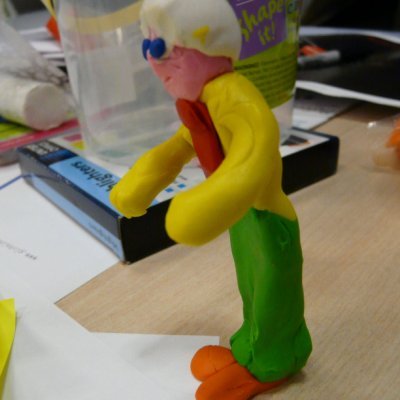 Get to know our users - creating personas
Ideas weren't quite formulated before we needed to move onto the next task. And in retrospect think we created a rod for our own backs by only interviewing the potential service providers (older people with skills) and not the recipients of the service (people who want to learn homemaking skills). A sense of play came to the fore when we started to create plasticine people and tell stories about who they were - exploring extreme persona types.
I had to leave the Jam at this point - however the team carried on over the weekend and created amazing work on Sunday. See the work and thought that went into the Vintage Home Making project, as well as the end-user website that was created within a matter of hours. Impressive!