Too busy to celebrate our birthday?
Published January 4, 2012 by Gillian Hunter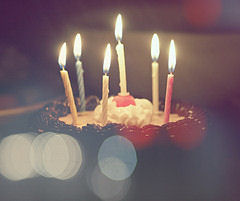 It is our tenth birthday this week! We opened the doors for business the first week of January 2002. Those ten years have flown - and the tenth anniversary sort of snuck up on us! We've been so busy with projects for clients that we put our own celebrations on the back-burner!
 It has been an amazing, exciting, exhilirating journey. More ups than downs. More good times than bad - working our way through two recessions. Throughout those ten years have worked and continue to work on great projects. Projects that make a difference.
Focused, committed and grounded
We could not have done it without the support of our extended network of clients, suppliers, partners, friends and family. And of course our unwavering support and steadfast belief that we could and would do it! I remember our early "board meetings" well - walking around the woods. A ritual that keeps going to this day - keeping us focused, committed and grounded!
What's keeping us busy
We're working on a couple of major projects this week. The first for a company who have been around for a while, but are  launching their new company with brand new company name and identity this week.
Mega project in double-quick time
A local agency won the pitch with our help on 6 October, we presented to the client on 4th of November and will have delivered the entire project this week. Including the new branding and brand name, which the client thinks is "brilliant - pure genius", the new website, internal and external briefing material, brochures and much more. Was a tight deadline, but exhilerating to work on. Can't reveal anything about this until after launch, but watch this space!
Web project for SaaS game-changer
The second is a project we've been working on since the summer, which is for a major player in the SaaS space. Another one to watch - a great project - but won't go live for a couple of months yet!
Thank you ....
A huge big thank you to everyone who has supported us given us amazing projects to work on! Helping us to build on our reputation of "delivering for the big occasion"! There have been quite a number of those - so thanks!
Happy birthday aardmaan - may there be many many more!
Image courtesy of Aih. on flickr